With the continuous evolution of blockchain technology, digital asset trading has rapidly become a popular investment method worldwide. However, traditional decentralized wallets present certain challenges to users, such as on-chain transactions and gas fees, which can limit user participation. As an actively innovative decentralized trading platform, UXUY's groundbreaking GasPool feature effectively overcomes these barriers.
This feature liberates users from the cumbersome steps required by decentralized exchanges, eliminating the need to understand complex gas fees and other entry barriers. UXUY introduces users to a fresh experience regarding on-chain transfers and transactions, significantly enhancing the convenience and appeal of trading.
What is GasPool?
GasPool is a product designed for decentralized users, with its primary function being the payment of gas fees in any cryptocurrency. Typically, when conducting digital asset transactions or transfers, a certain amount of gas fee needs to be paid to ensure the smooth execution of the transaction. However, gas fees often serve as a major obstacle for users when using digital asset platforms, especially in multi-chain transactions. GasPool allows users to deposit any cryptocurrency into the GasPool, enabling them to use the assets in GasPool to cover gas fees, thereby addressing the gas payment threshold issue in multi-chain transactions.
Advantages and Usage of GasPool
Multi-Chain Support and Convenient Payment
Traditional digital asset trading platforms usually require users to hold mainnet coins for gas fee payment, which might not be convenient for users. The standout feature of GasPool lies in its support for multi-chain asset payments for gas fees. Users can use any cryptocurrency they own to cover gas fees, offering greater payment flexibility.
Additionally, we've prepared a $100 USD gas credit for each new user on UXUY, which you can check in the Rewards section.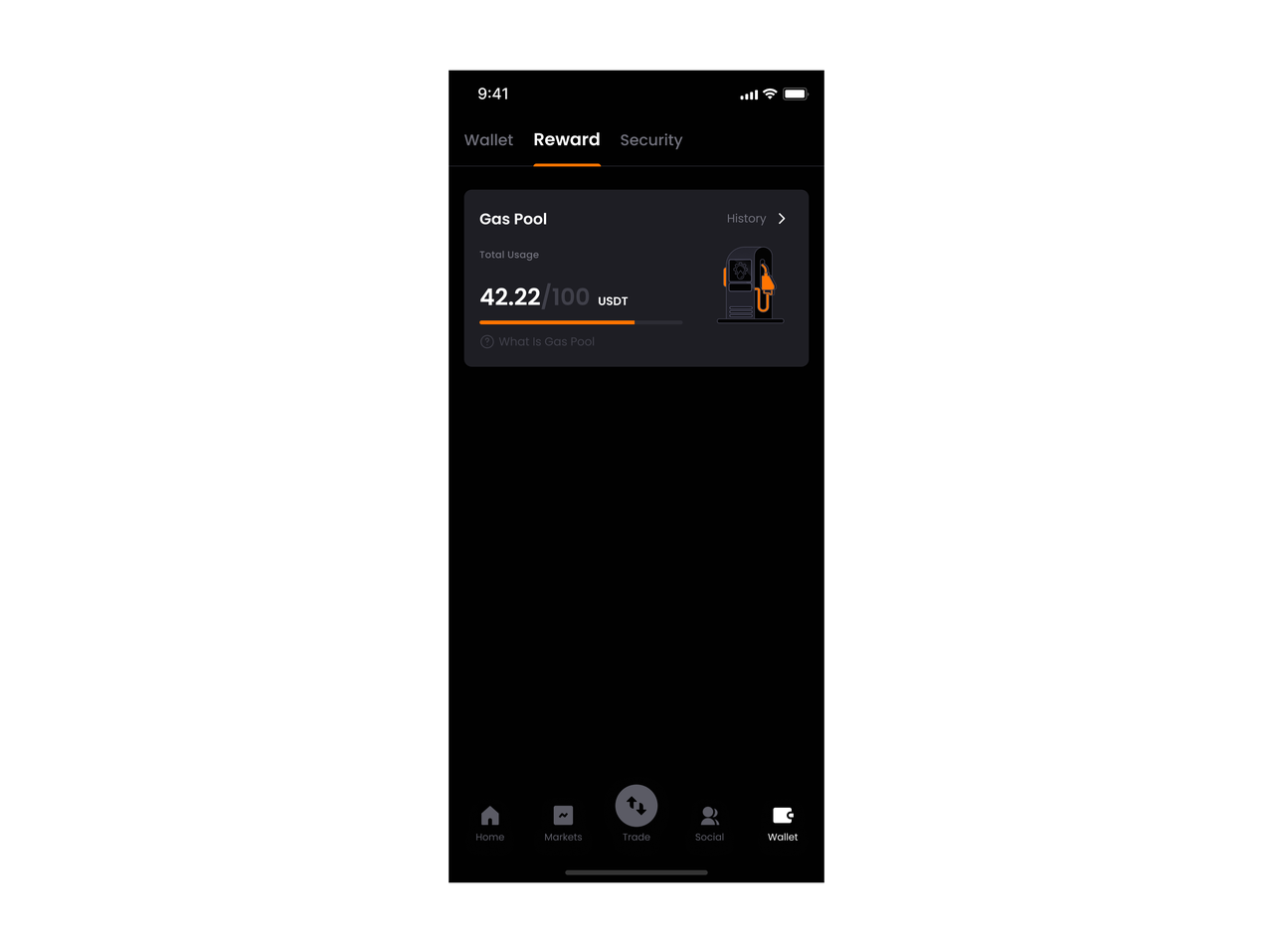 How to Use GasPool?
Using GasPool is incredibly straightforward. When users initiate a transfer or transaction and don't have sufficient mainnet coins to cover the gas fee, they can opt to pay with assets from GasPool. All you need to do is select the GasPool payment option during the transaction process, and the system will automatically use the cryptocurrency from GasPool to cover the gas fee. This eliminates the need for cumbersome steps like converting and depositing gas, allowing for seamless transaction completion.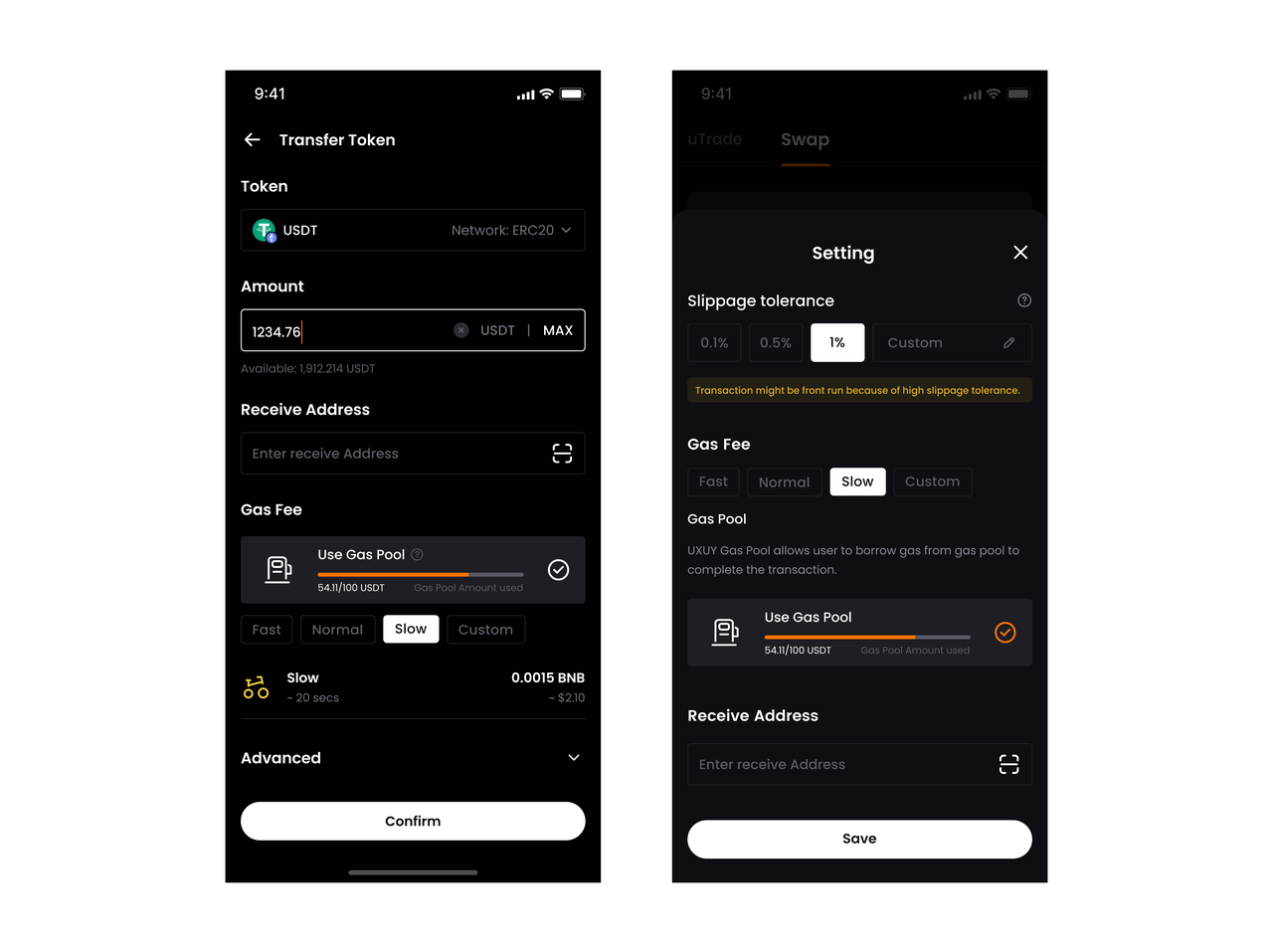 The introduction of GasPool has brought a completely new level of convenience and flexibility to digital asset trading. As a solution for multi-chain gas fee payments, GasPool not only streamlines the gas payment process but also saves users' costs, enhancing the overall trading experience. With more and more users adopting GasPool, we have every reason to believe that this innovative product will play an increasingly significant role in the realm of digital asset trading, creating a superior trading environment for users.

Experience our GasPool now and enjoy the convenience of multi-chain transaction payments!